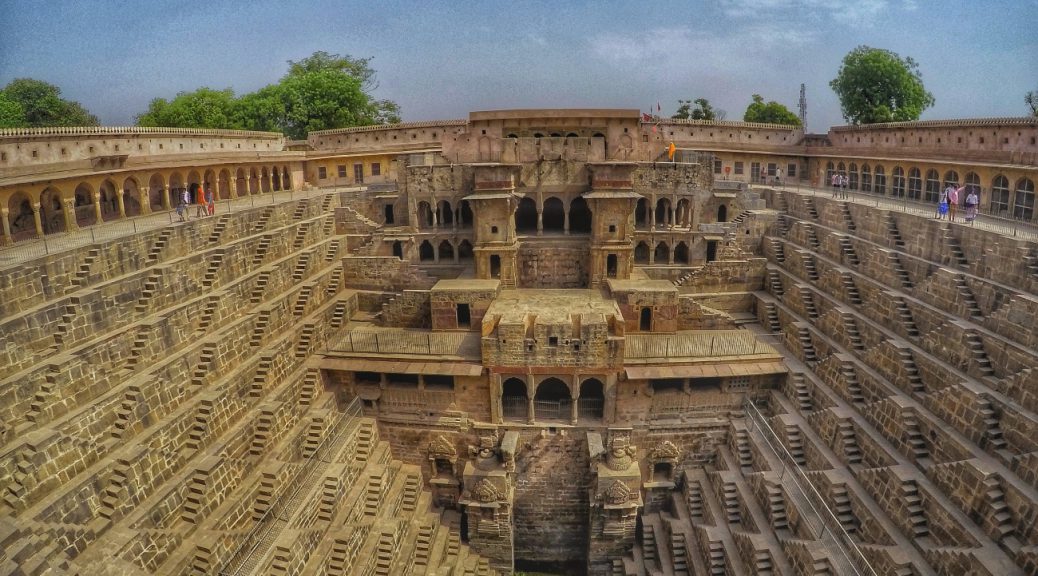 Abhaneri-Largest stepwell in the World
Abhaneri-Largest stepwell in the World
Abhaneri stepwell
Yes, you've read correct Abhaneri is the largest stepwell in the whole world. As stepwells are translated as 'Baoris'  so this stepwell is also known as Chand baori(bavdi). Located in the Abhaneri village of Dausa district(Rajasthan) and at a distance of around 80-90 kms from Jaipur, this stepwell has got his name from the name of King chanda.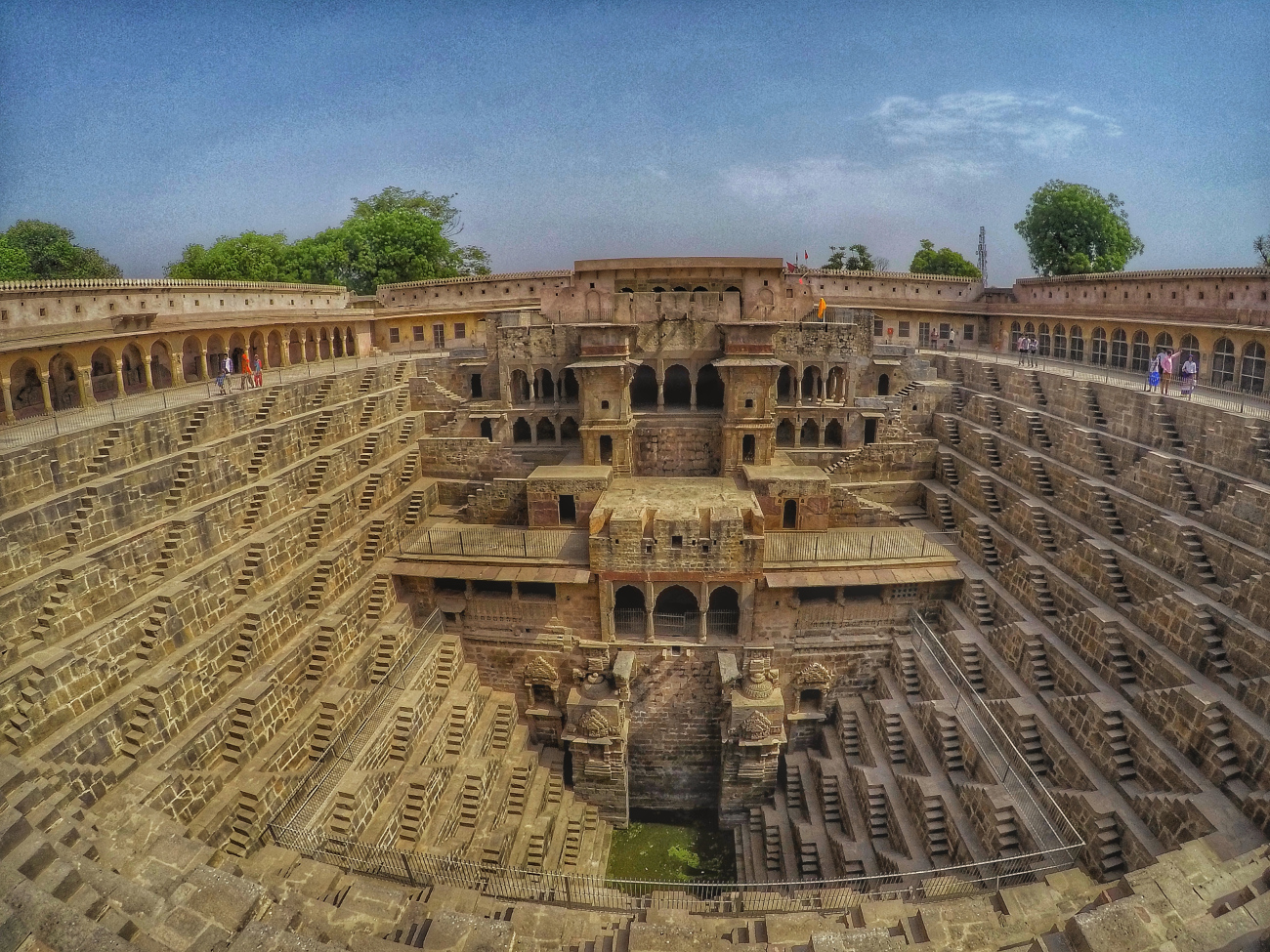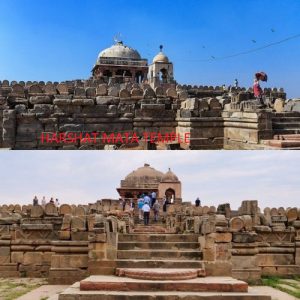 Like many other tourist attractions in India, it is estimated that foreign tourists are more attracted to this place. It is not only the largest one in the world but also is considered among the beautiful ones. So tourists(both National and International) come here to visit this beautiful heritage place. With 35000 triangular steps on 13 levels, this baori is around 20m deep.
Alike many other ancient stepwells this one also has a temple nearby it built for Harshat Mata. It is considered that Harshat mata is the mata(Goddess) of Joy and happiness. 
Visiting/sightseeing:-
You can visit Abhaneri as a en-route place when you travel from Jaipur to Agra or vice-versa but in addition, you can also visit Fatehpur sikri it also comes in between Jaipur and Agra.
Day trip- yep , Day trip/Road trip whatever you wanna' say. You can do this day trip from Jaipur to Bhangarh(One of the most haunted place in India) then to Abhaneri and can either come back to Jaipur or move forward it all depends on your tour plan.
Or, you can visit our website to explore tour packages and select which one you like. For example:- Jaipur to Abhaneri day tour.
If you're visiting Rajasthan and want to make a good tour plan then you can add this place along with Jaipur so to make a custom tour plan you can either watch our blog on best places to visit in Rajasthan  or can fill our enquiry forum in our website .
Festival:-
A 3 day Festival known by the name of Abhaneri festival occurs every year(annualy) at the start of Navratras(sharad Navratras). In other words, it comes before 10 days of Dusshera / one month of Diwali . Devotees during Navratra visit the mata temple and do prayers just like any other festival.
Well then, I've covered most of the info. regarding Abhaneri and if something is left behind then please let me know, suggestions are always welcomed.
For enquiry:- You can either mail(contact us) or can send us an enquiry .
Thank you
By Dinesh kumar gaur
Trip advisor- Namaste holiday