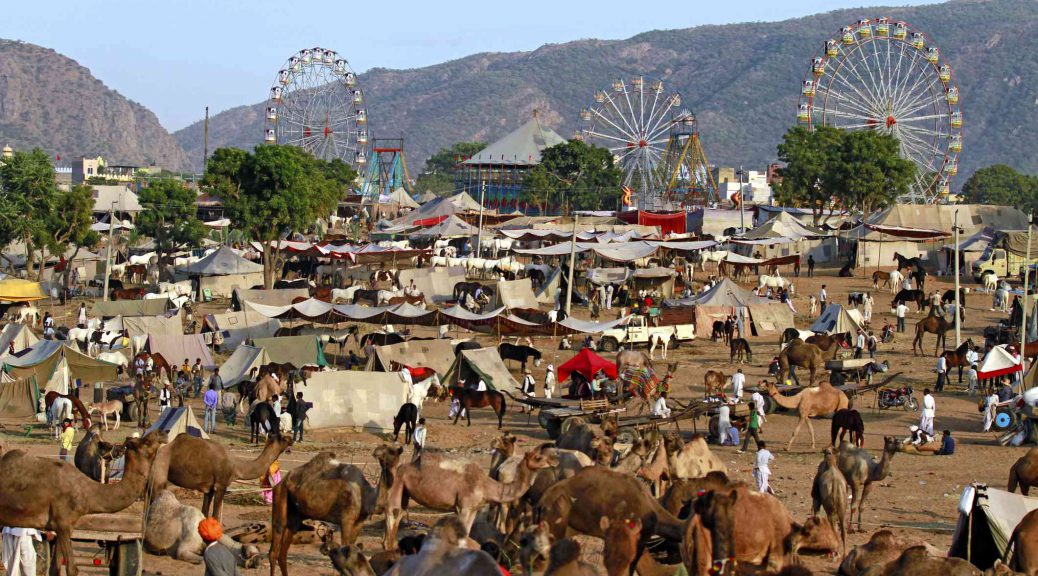 Pushkar camel fair 2021
Pushkar camel fair 2021
Pushkar camel fair 2021
Pushkar camel fair:-Â  Pushkar, a place where the only temple of Lord brahma( creator of this world )exists. This city is visited by people mostly because of it's holy lake(The Pushkar Lake) where the pilgrims from all over the country come here to vanish/remove their sins by taking dips into this lake a number of times.
We won't go much deeper into the history of Pushkar as that's not we are focusing right now. So as we said this City of Rajasthan is visited mostly by the pilgrims but there is a period when the scenario changes. That is, in the months of October to November, Rajasthan's most prestigious festival arrives("The pushkar camel fair").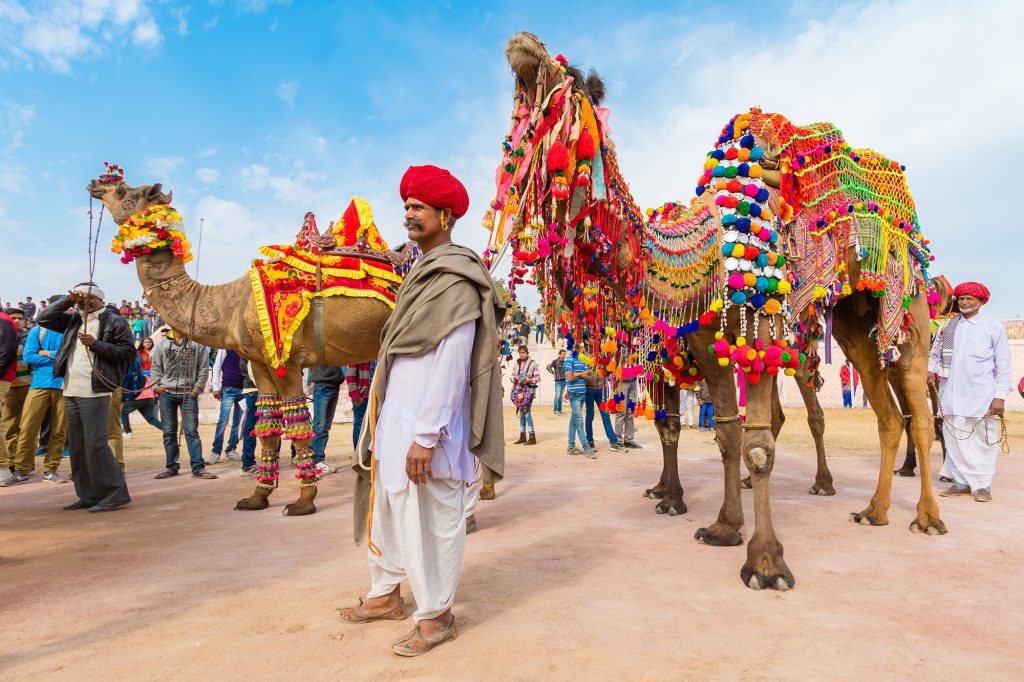 When is Pushkar camel fair celebrated??
The Pushkar camel fair, along with other tourist attractions of Rajasthan like Palace on wheels or heritage sites, has been a major influencer in driving Rajasthan tourism to it's pinnacle right now. It usually occur in the Month of Karthik(as per Hindu calendar).
But this year in 2021, it will be held from Nov.11 to Nov.19 i.e. for a week.
What happens in the fair??
One can have a very good sightseeing of the fair as it has a lot to offer. From Camel trading or horses/cattle trading,  camel racing/dancing  to Carnival(music, dancing, magic, etc.). Everyone who has camels come about before a week of the fair in order to trade their camels. And Camels are dressed colorfully, shaved up and then some are made to dance, race to entertain the tourists/public gathered there.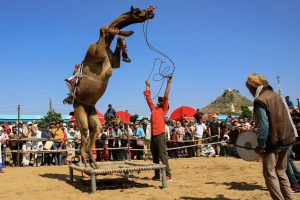 Initially, this fair was used to be for the traders only who gather at a common place to do their business of trading that's why it's name is "Pushkar camel fair". But as the time went on and Rajasthan tourism was
also growing up, so the fair became more of a "Tourist attraction" oriented.
What is camel trading or Animal trading in Pushkar camel fair??
As we know Camel is also regarded by the term "Ship of  Desert" as the only animal capable of walking/running smoothly on the dunes of Rajasthan. So animals like Camels, Cattles, Horses along with their owner come here (all gathered at a single place). These owners/traders do business of trading here but some used to Race their animal(camel or horse).
Activities of this fair:-
You will get to see a lot of Rajasthani Culture like

Men with their Beard being set in a Unique way
Rajasthani folk dance with music in the evening
People showing different arts to entertain people in the carnival

Camel/horse riding, racing, dancing .
Animal trading and other activities that usually happens in a carnival like magic show, different kinds of shops, games, etc..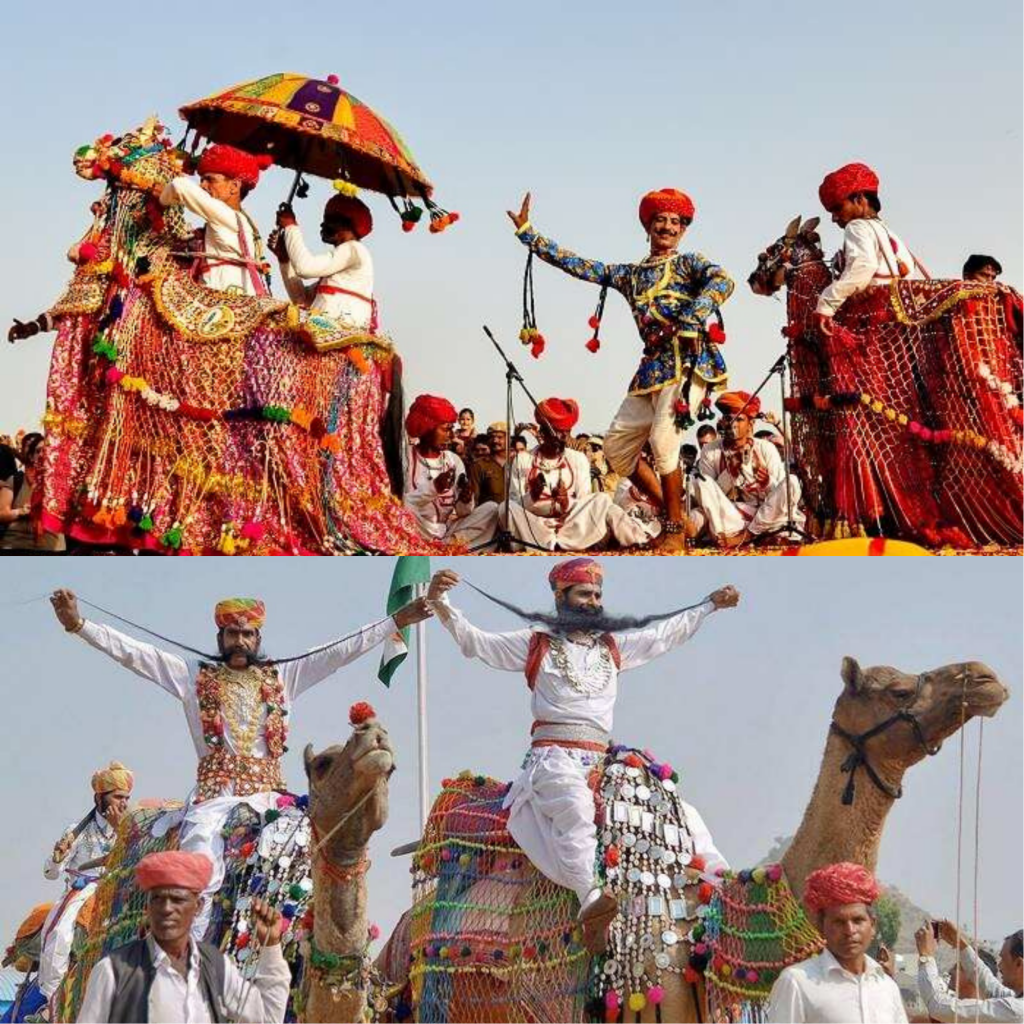 How to visit Pushkar camel fair?
It's best recommended to visit this fair in a group oriented tour as for solo person, the
accommodation(hotel) charges are high.
It can be visited in many tours like when you go from
Jaipur to Jodhpur or Jaipur to Udaipur or in the Jaipur day trip and vice-versa.
You can browse our website for Tour packages" which will include Pushkar as the en-route(on the way) place. Some of them are:-
Jaipur to Pushkar day tour or Colorful Rajasthan tour  or 13 days tour of Rajasthan or Jaipur Ajmer Pushkar tour.
Otherwise, you can also make Custom tour packages by mailing us(from the enquiry tab in our website).
I hope you like the post and the content which I have written,
We are also listed on Trip advisor so go check it out to read the reviews from our guests.
Thanks & Regards
Dinesh kumar gaur
Trip advisor- Namaste Holiday