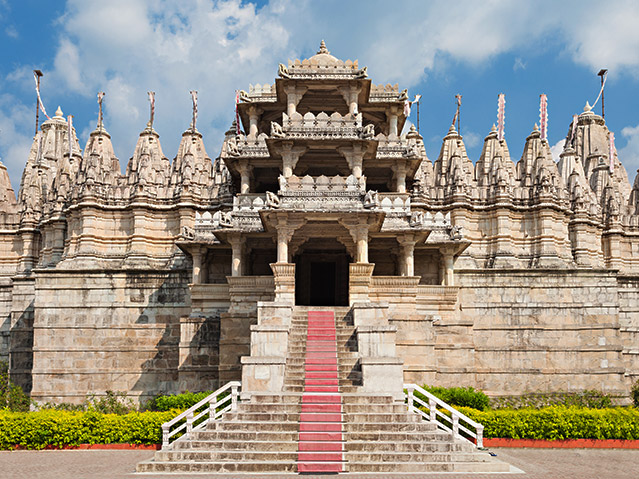 Ranakpur jain temple
Ranakpur jain temple
Ranakpur Jain temple: reflection of True Jain architecture
History
Located in the Ranakpur region of Pali district in Rajasthan, Ranankpur Jain temple was built in the 15th century. "Seth Dharm shah"(a Jain businessman) along with Rana kumbha(ruler of Mewar at that time) built this temple. It is dedicated to Lord Tirthankara Rishabhanatha (Adinath).
With 4800 sq.feet of area, 1444 pillars(one of them is incomplete but shockingly, temple still lies on the ground), it is one of the largest temples of Jain religion. There are many famous Jain temples of India, out of which 2 are in Rajasthan namely, Ranakpur Jain temple and Dilwara Jain temple.
Some of the glimpse of it's interior:-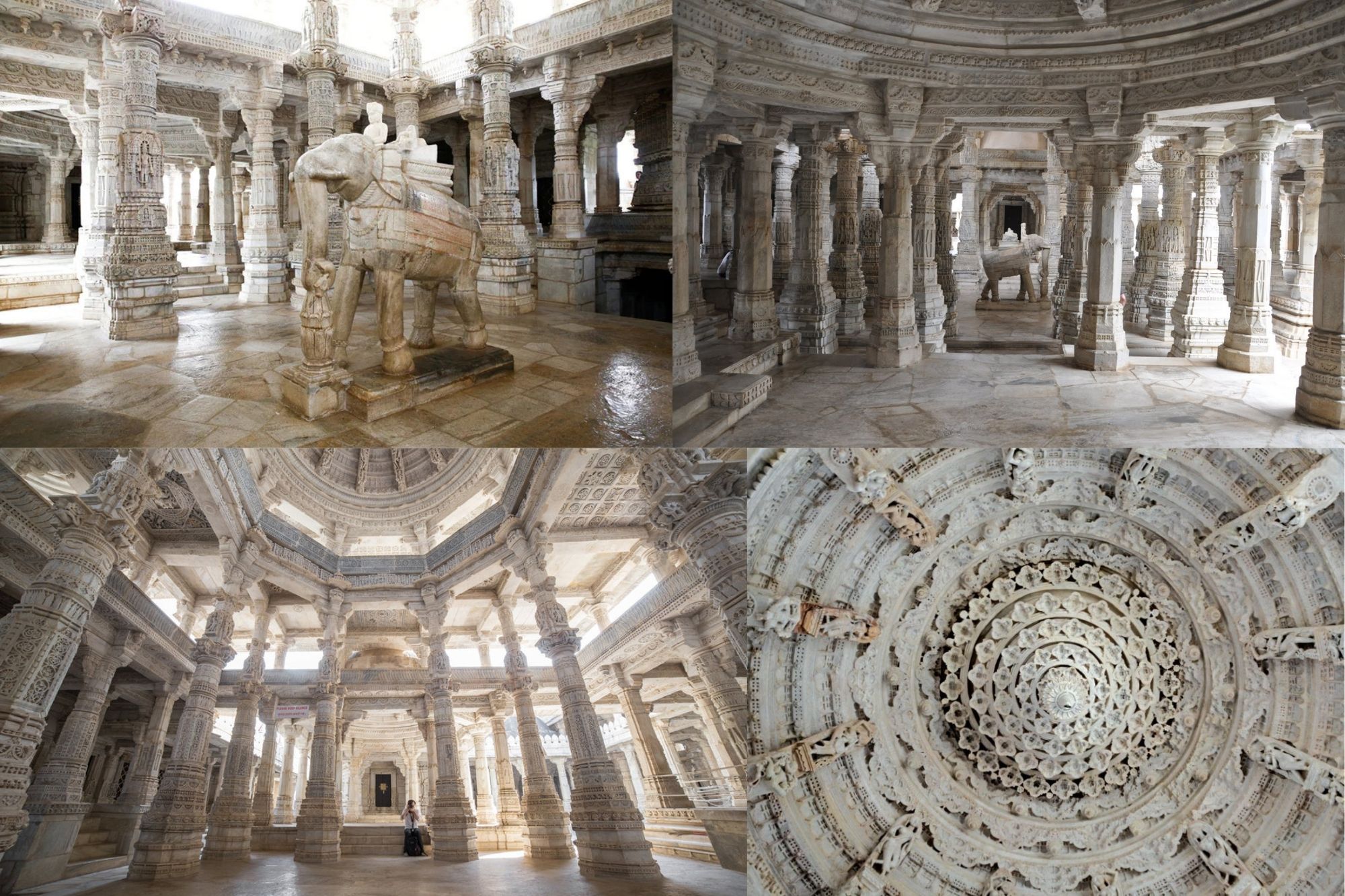 Architecture:-
Choumukha temple is made by marbles. This is also the reason why it's so famous, due to the spectacular view that this architecture beauty gives.
Meaning behind it's early name :-
By seeing/reading it's early name, one can clearly assess that it's somewhere related to four. Yep, correct the name is
Chaturmukha Dharana vihara/ Choumukha temple
as it has
4 faces(Four Faced design).
How to visit Ranakpur jain temple?
Nearby this temple are the places like Udaipur, Jodhpur, Mount Abu, Chittorgarh and Pali. It can also be visited as an en-route(on the way) place during our tour in Rajasthan like:-
From

Jodhpur to Udaipur

or from

Udaipur to Mount abu

and vice-versa
If you are visiting Udaipur/ Mount abu then you can visit this place easily as a part of sightseeing.
For example:- Some of the tour packages which includes such places are
Incredible Rajasthan tour    Cultural Rajasthan tour   Colorful Rajasthan tour and many more as you explore our website.
You can also make your own custom tour plan by mailing us for the same and then we'll get back to you with your requested tour plan.  Just visit our Enquiry or  Contact us page .
Timings to visit:-
Tourists are allowed to visit this temple after 11:30 AM.
Other sub-temples that you can visit:-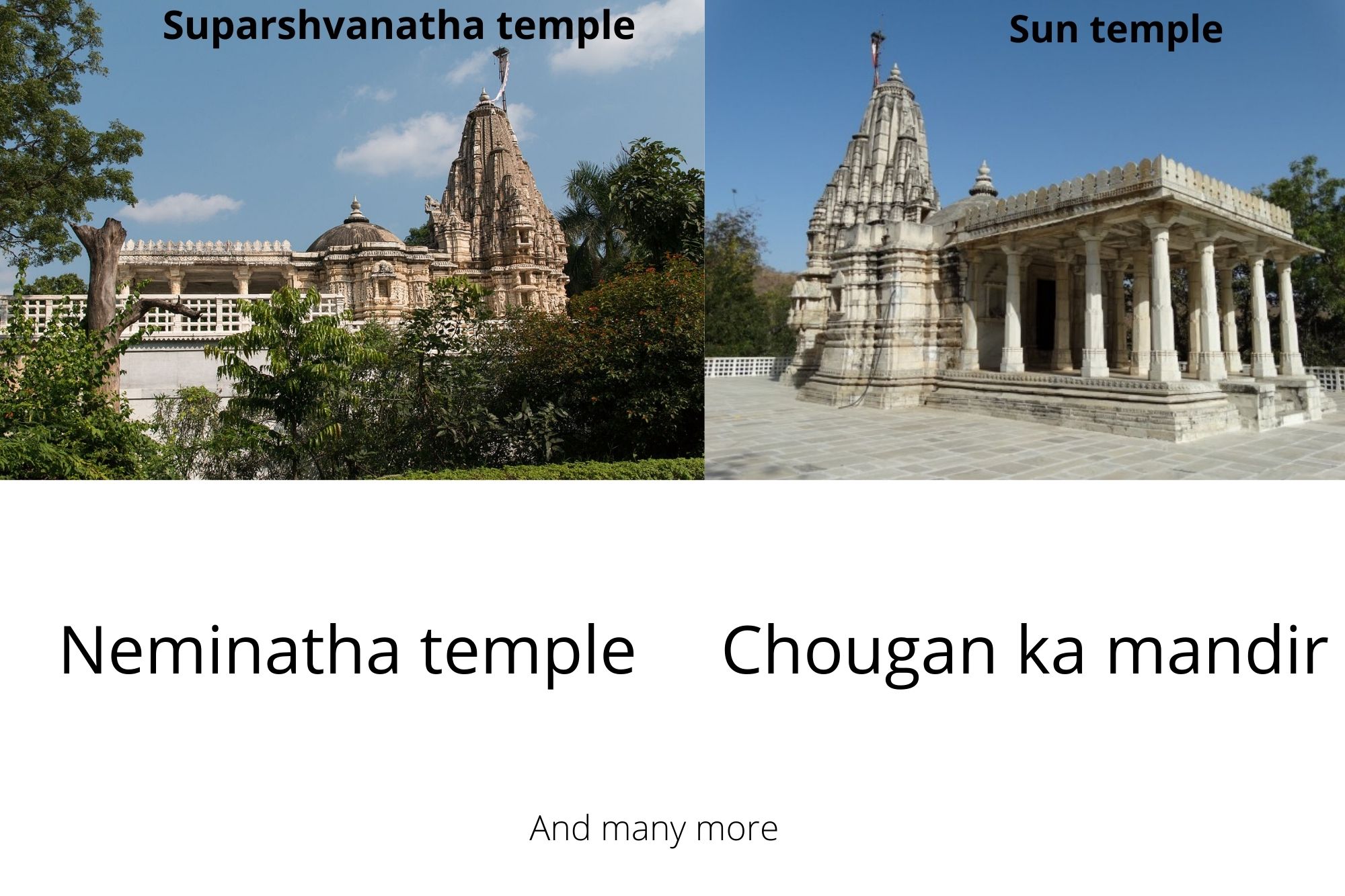 That's it, if you like what I have written in this post then please let me know your thoughts about it by writing a comment down below.
Dinesh kumar gaur
www.namasteholiday.com
Trip advisor- Namaste Holiday